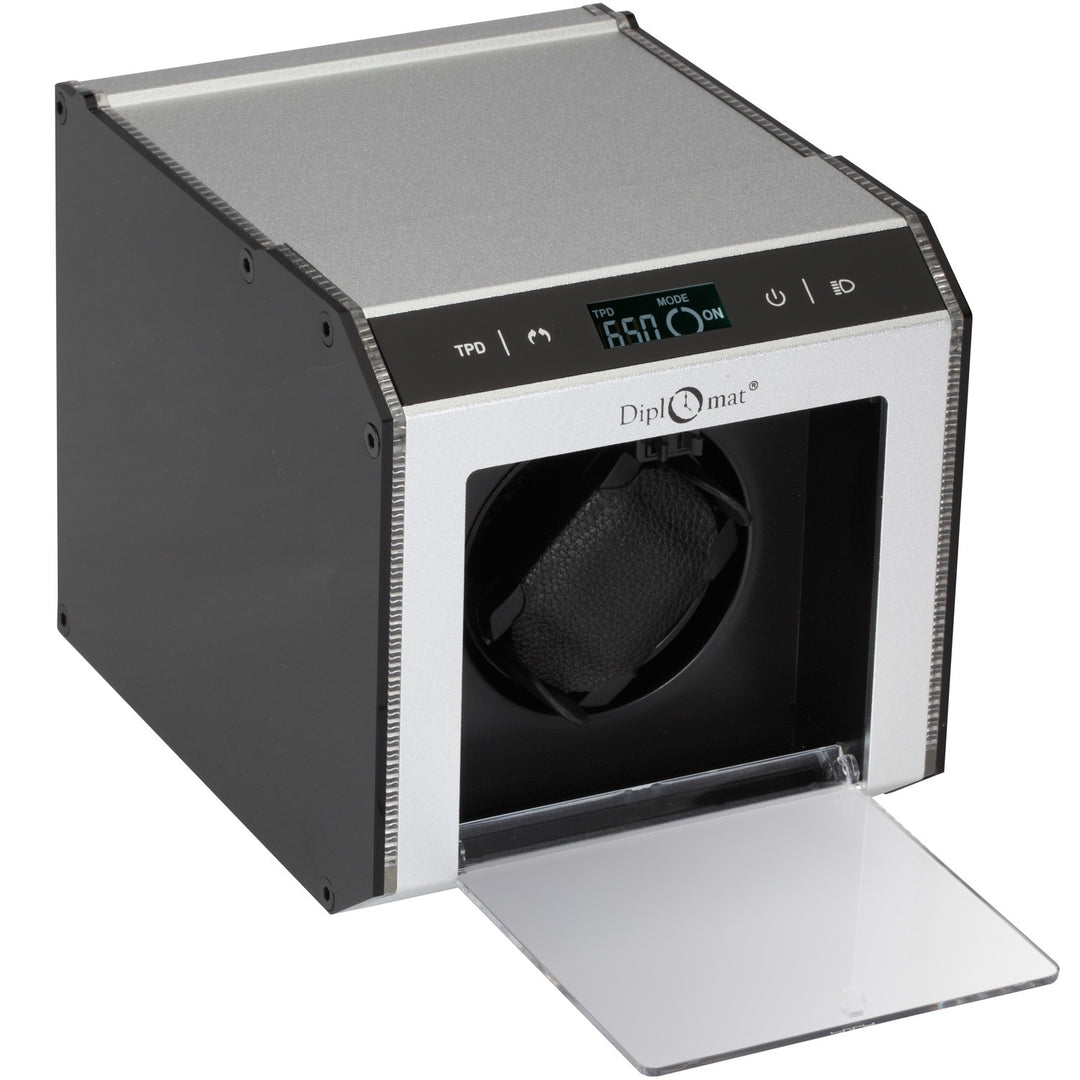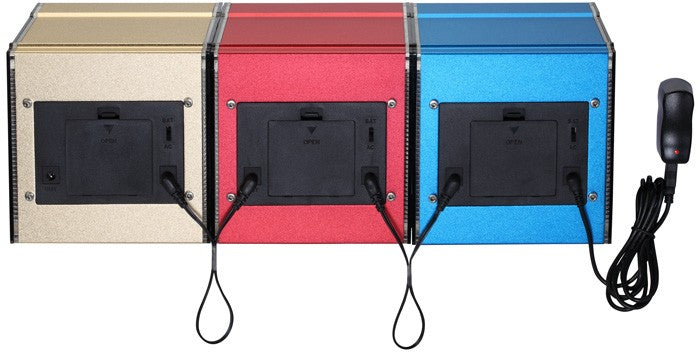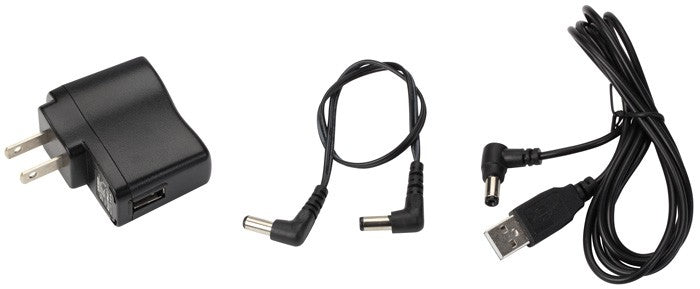 Diplomat Brushed Silver Aluminum Single Watch Winder With L.E.D Lighting.
Regular price
Sale price
$139.95
The New Diplomat® Aluminum LED Lit Single Watch Winders with Smart Internal Bi-Directional Timer Control and Touch Sensor Display are now available in 6 colors: Black, Grey, Silver, Red, Champagne, and Blue.
This beautifully crafted automatic watch winder box will keep your favorite automatic watch wound and ready for when you need them. The turntable is powered by a silent Japanese Mabuchi motor.
The aluminum and acrylic exterior is accented by an internal LED light that illuminates through the body of the unit. In the front of the winder, you will find a see-through window which beautifully displays your illuminated timepiece.
This winder is capable of winding one watch up to 58mm wide. Using the cable that arrives with the unit, you can purchase multiple units and power them all with the same adapter.
You simply plug one side of the cable into the OUT slot on the first unit and the other side of the cable into the IN slot on the second winder. This will allow you to power up to 9 units while only using one single adapter/power source.
In the top front of the unit, you will find a digital touch sensor LCD display. From this display, you can easily change the settings of your winder with just the delicate tap of your finger.
Today's most extravagant timepieces, from Rolex to Breitling to Movado along with countless others, come equipped with the world's most advanced automatic, perpetual movement.
This watch winder features five programmed turns per day (TPD) settings (650, 900, 1200,1500 or 1800 TPD) which prevents the winder from over-winding or straining the internal mechanisms of the watch.
With each TPD setting, you can control the direction that the unit will turn (clockwise, counterclockwise, or a combination of both clockwise and counterclockwise).
Seiko Kinetic watches cannot be used on a watch winder. The LED light on the unit can be turned on or off without having to turn the winding motor on or off.
Diplomat offers a full 1 year warranty for this product so you can rest assured that your purchase is protected against defects. Powered by a 100-240V Adapter (Included) or 2 –C Batteries (Not Included). Weight: 2.75 lbs. Case Size: 6 x 7.5 x 6"
Guarantee safe & secure checkout